About the Artist
An artist of uncompromising vision and a peerless storyteller, Paula Rego has since the 1950s brought immense psychological insight and imaginative power to the genre of figurative art. Drawing upon details of her own extraordinary life, on politics and art history, on literature, folk legends, myths and fairytales, Rego's work at its heart is an exploration of human relationships, her piercing eye trained on the established order and the codes, structures and dynamics of power that embolden or repress the characters she depicts. Often turning hierarchies on their heads, her tableaux, whether tender or tragic, consider the complexities of human experience and the experience of women in particular. She is especially celebrated for works that forcibly address aspects of female agency and resolve, suffering and survival, such as the Dog Women series, begun in 1994, the Abortion series, 1998–99, which is considered to have influenced Portugal's successful second referendum on the legalisation of abortion in 2007, and the recent series Female Genital Mutilation, 2008–09.
In Focus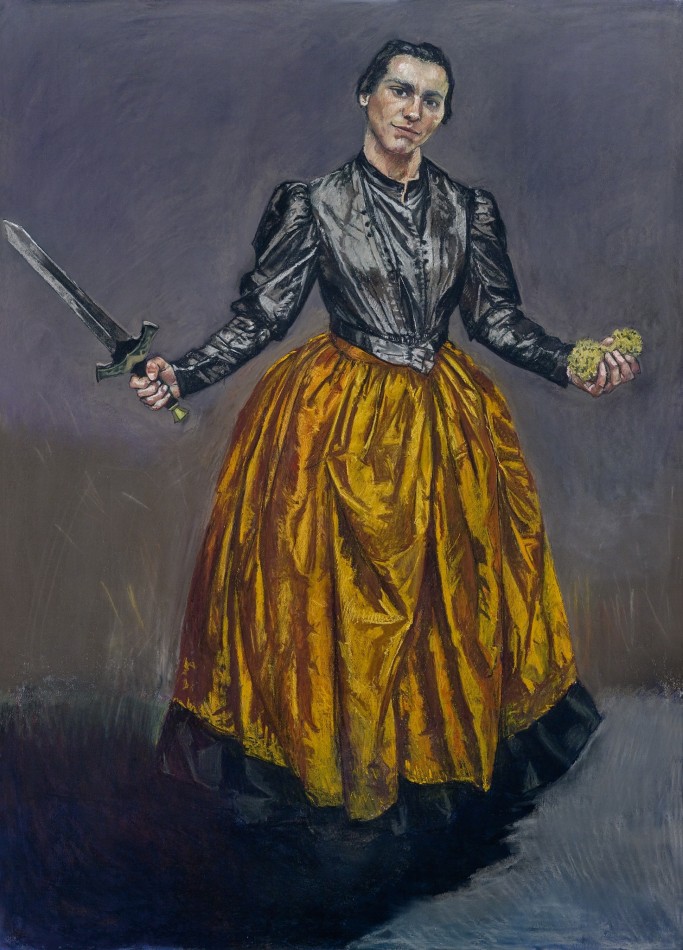 Posted from The Guardian
Adrian Searle reviews Paula Rego: Obedience and Defiance
★★★★★
Rego travels from brutal satire to figures so real you feel you know them in an unmissable, lifetime-spanning survey
Portuguese dictator António de Oliveira Salazar is a bloated sac, a sort of human bagpipe, vomiting and shitting through a long tube coming out of his arse. Unless it is a mouth, down there in the bottom left-hand corner of Paula Rego's painting from 1960. There's another figure in the middle, like a rotten mango with pubes and what looks like a giant, hairy testicle. I think it is supposed to be a woman. Salazar Vomiting the Homeland, the earliest painting in Rego's show at the new Milton Keynes Gallery, is but the first in a room filled with angry, dirty, nasty paintings made as a response to the repression and mediocrity of living under Salazar's regime.
June 12, 2019
It is an exhilarating, at times alarming ride, one that is thought-provoking, funny and sometimes desperately painful.
Previous exhibitions at Victoria Miro
24 February - 30 April 2021
An exhibition of work by 19 artists celebrating the colour blue, available online and on Vortic as part of The London Collective.
Victoria Miro on Vortic