About the Artist
An artist of uncompromising vision and a peerless storyteller, Paula Rego (1935–2022) brought immense psychological insight and imaginative power to the genre of figurative art. Drawing upon details of her own extraordinary life, on politics and art history, on literature, folk legends, myths and fairytales, Rego's work at its heart is an exploration of human relationships, her piercing eye trained on the established order and the codes, structures and dynamics of power that embolden or repress the characters she depicts. Often turning hierarchies on their heads, her tableaux, whether tender or tragic, consider the complexities of human experience and the experience of women in particular. She is especially celebrated for works that forcibly address aspects of female agency and resolve, suffering and survival, such as the Dog Women series, begun in 1994, the Abortion series, 1998–99, which is considered to have influenced Portugal's successful second referendum on the legalisation of abortion in 2007, and the recent series Female Genital Mutilation, 2008–09.
In Focus – Paula Rego: Secrets of Faith
An excerpt of Paula Rego: Secrets & Stories, the 2017 feature documentary directed by the artist's son, filmmaker Nick Willing. Works relate to the exhibiton Paula Rego: Secrets of Faith, on view at Victoria Miro Venice, 23 April–18 June 2022.
Previous exhibitions at Victoria Miro
23 April - 18 June 2022
Completed in 2002, the works on view depict episodes from the life of the Virgin Mary – subjects familiar in Christian art radically retold by Rego that are among the most special to the artist.
Victoria Miro Venice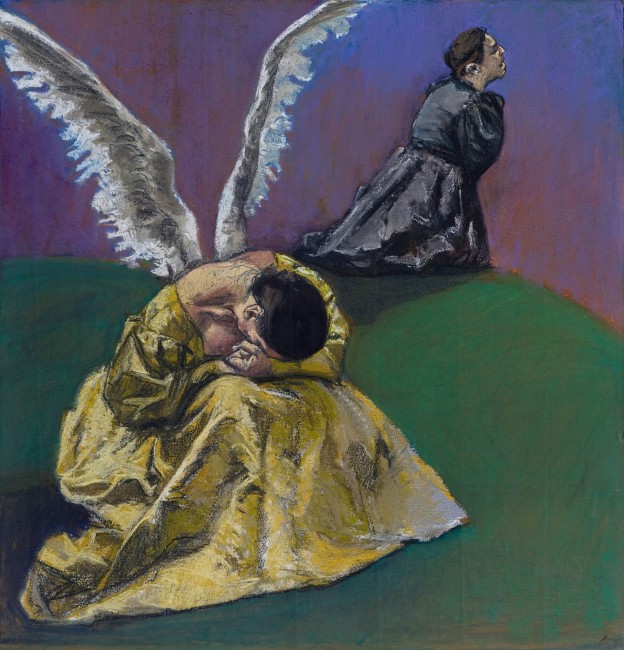 19 November 2021 - 12 February 2022
Testament to a career spent exploring hidden narratives and their associated stigmas, The Forgotten encircles themes and subjects that are often masked or concealed – out of politeness or embarrassment – such as mental illness and old age.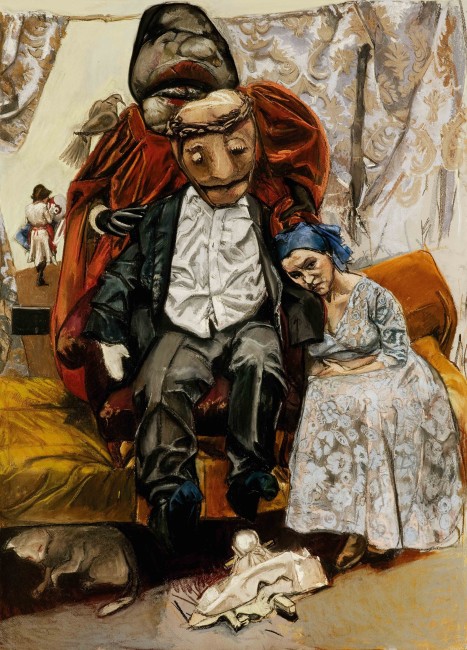 24 February - 30 April 2021
An exhibition of work by 19 artists celebrating the colour blue, available online and on Vortic as part of The London Collective.
Victoria Miro on Vortic