About the Artist
An increasingly prominent voice among a new generation of figurative painters, Doron Langberg has gained a reputation for works that, luminous in colour and often large in scale, hinge on a sense of intimacy. Depicting himself, his family, friends, and lovers, Langberg's paintings celebrate the physicality of touch – in subject matter and process – a closeness that engages with new dialogues around queer sensuality and sexuality. Speaking about his work the artist says, 'Queerness for me is not just a sexual experience, but a way of being in the world which affects every aspect of my life. Using intense colours and different paint textures and marks to create these everyday scenes, I want to connect with a viewer by speaking to our most basic commonalities – our bodies, our relationships, our interiority – rather than the social categories that may separate us. In creating this connection, I want to make queer pleasure, friendship and intimacy feel expansive and generative, embodying the full range of human experiences.'
In Focus – Doron Langberg: Give Me Love
For his first solo exhibition with the gallery (on view in London 3 September–6 November 2021), Langberg showed paintings depicting a range of subjects, from queer love to wildflowers and sweeping landscapes.
Previous exhibitions at Victoria Miro
12 February - 27 March 2022
An exhibition in Venice of works by Milton Avery, Jules de Balincourt, Hernan Bas, María Berrío, Chantal Joffe, Doron Langberg, Alice Neel and Celia Paul.
Victoria Miro Venice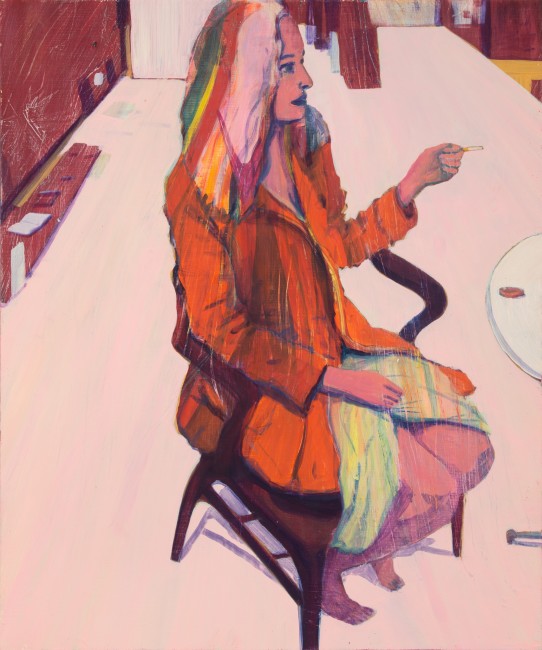 3 September - 6 November 2021
For his first exhibition with the gallery, Langberg will show near-abstract large-scale depictions that give material form to moments of desire, alongside paintings which are drawn from a group of works made while visiting his home in Yokneam, Israel, after many months of being away.
Victoria Miro Gallery I