About the Artist
An increasingly prominent voice among a new generation of figurative painters, Doron Langberg has gained a reputation for works that, luminous in colour and often large in scale, hinge on a sense of intimacy. Depicting himself, his family, friends, and lovers, Langberg's paintings celebrate the physicality of touch – in subject matter and process – a closeness that engages with new dialogues around queer sensuality and sexuality. Speaking about his work the artist says, 'Queerness for me is not just a sexual experience, but a way of being in the world which affects every aspect of my life. Using intense colours and different paint textures and marks to create these everyday scenes, I want to connect with a viewer by speaking to our most basic commonalities – our bodies, our relationships, our interiority – rather than the social categories that may separate us. In creating this connection, I want to make queer pleasure, friendship and intimacy feel expansive and generative, embodying the full range of human experiences.'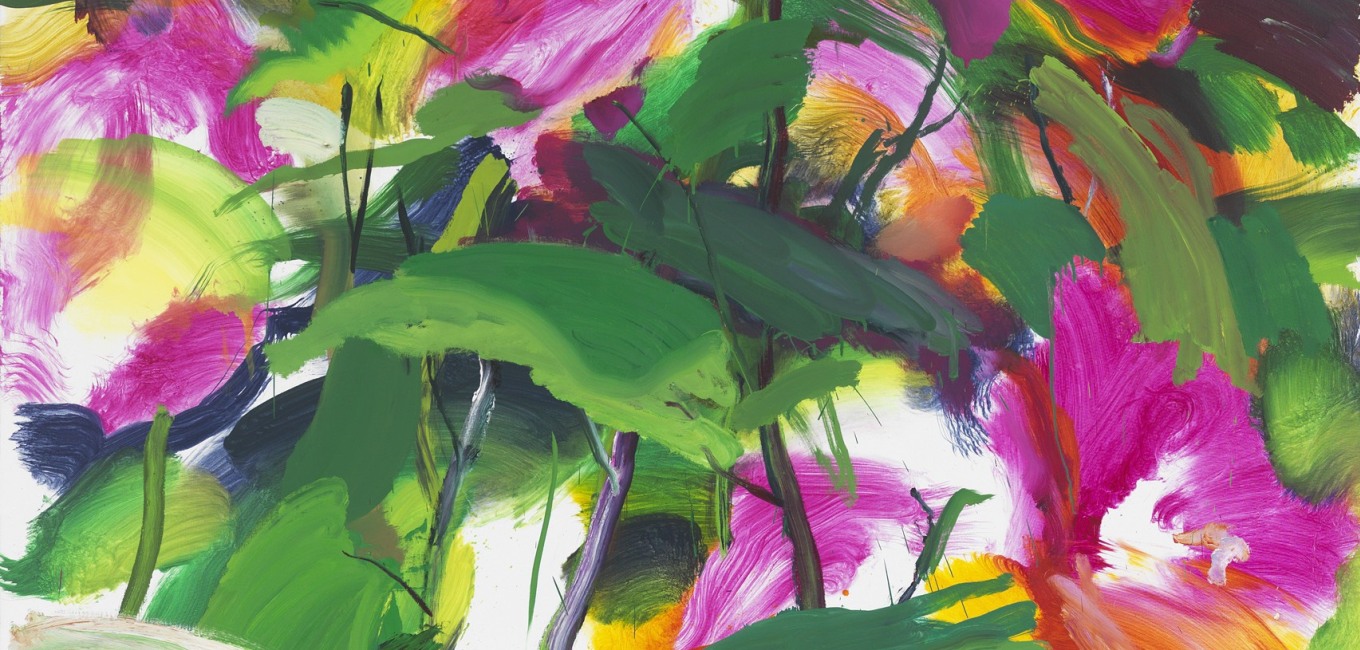 In Focus: Bloom for Me – Evan Moffitt on the paintings of Doron Langberg
Published on the occasion of a solo presentation of new paintings by Doron Langberg at Frieze Los Angeles 2023.
They bloom improbably on a sandbar in the North Atlantic. A tropical inheritance of hot pink makes Hibiscus rosa-sinensis, sometimes called China rose, as exuberant as the men who cultivate the flowers in the Fire Island Pines, where Doron Langberg first painted them. Shocking amongst the native pitch pines and red maples, assaulted by salty air, they require constant care. That may be what drew Langberg to them during a visit to a friend's seaside home where, for much of last summer, the artist relocated his New York studio. He had been working on the portraits of friends and lovers for which he is best known: paintings, begun en plein air on dunes or in evergreen copses, that render gay men's bodies, entwined in repose, in oils so diffused by turpentine that their love exudes a sense of organic symbiosis…
Previous exhibitions at Victoria Miro
12 February - 27 March 2022
An exhibition in Venice of works by Milton Avery, Jules de Balincourt, Hernan Bas, María Berrío, Chantal Joffe, Doron Langberg, Alice Neel and Celia Paul.
Victoria Miro Venice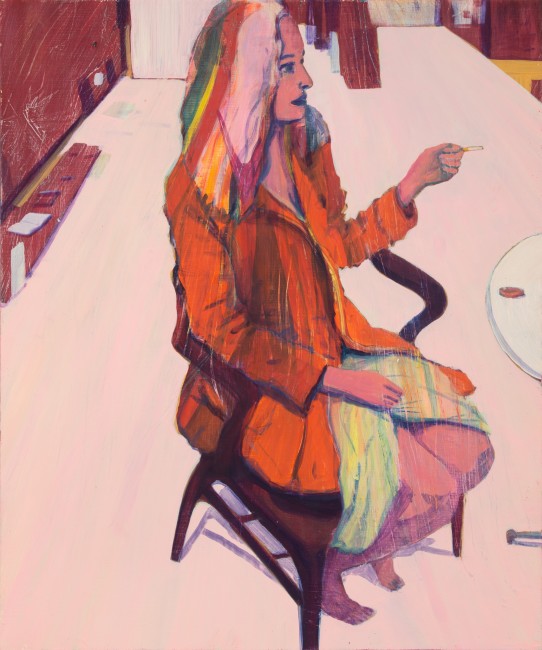 3 September - 6 November 2021
For his first exhibition with the gallery, Langberg will show near-abstract large-scale depictions that give material form to moments of desire, alongside paintings which are drawn from a group of works made while visiting his home in Yokneam, Israel, after many months of being away.
Victoria Miro Gallery I