About the Artist
Celia Paul's art stems from a deep connection to subject matter and is quiet, contemplative and ultimately moving in its profound attention to detail and deeply-felt spirituality. She makes intimate depictions of people and places she knows well. From 1977 to 2007 Paul worked on a series of paintings of her mother, and since then she has concentrated on painting her four sisters, especially her sister Kate, as well as a number of portraits of close friends. She has also produced a large number of evocative self-portraits over the course of her career. Paul's self-portraits open up a painterly and conceptual dialogue between the dual role of subject and artist – caught between self-possession and self-scrutiny – as well as offering an extended consideration of the essential dualities of the medium – its ability to capture qualities of form, light and atmosphere, and its material presence.
In Focus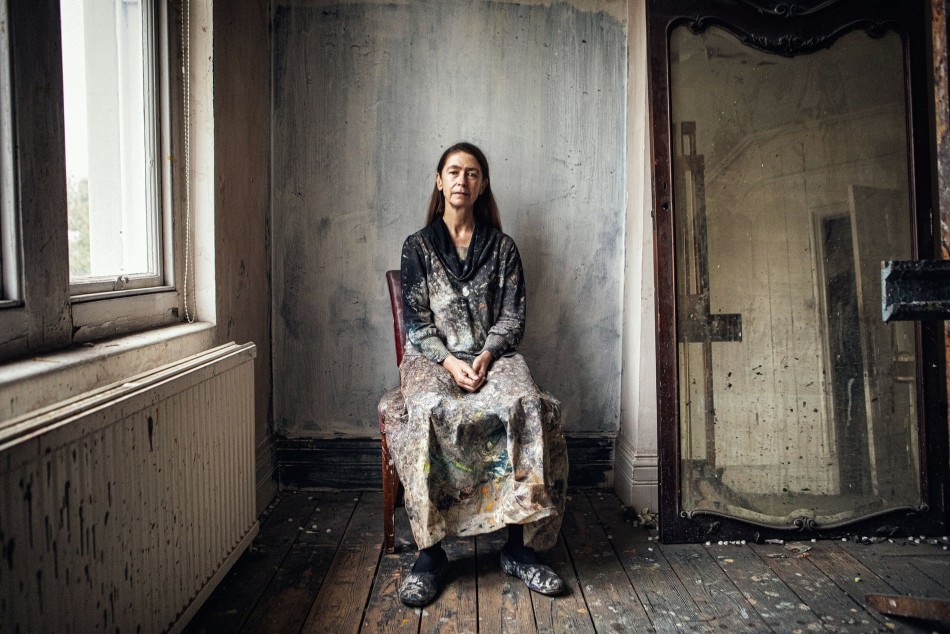 Celia Paul talks to Tim Adams for a cover feature in The Observer ahead of her new exhibition at Victoria Miro
You walk up many flights of stairs to reach Celia Paul's flat, but the climb is worth it. The windows of her studio and bedroom look down on the courtyard and facade of the British Museum. All the world and its history, in every available London light, is just across the street. Paul has lived and painted here – the two things are inseparable in her mind – since 1982, when she discovered this place with Lucian Freud, her then lover and the father of her only child, Frank, also a painter.
I feel that my painting belongs to a whole tradition of British art.
Previous exhibitions at Victoria Miro