House Work
25 January - 18 March 2017
Victoria Miro Mayfair
House Work
25 January - 18 March 2017
Victoria Miro Mayfair
Information
14 St George Street, London W1S 1FE
Including Mamma Andersson, Jules de Balincourt, Hernan Bas, Marc Chagall, Peter Doig, Adrian Ghenie, David Harrison, Karen Kilimnik, John Kørner, LS Lowry, Alice Neel, Celia Paul, Grayson Perry, Tal R, David Rayson, George Shaw and Cy Twombly.
A group exhibition of contemporary and historical paintings looks at ideas of home from the perspective of artists working from the 1920s to the present. Featuring gallery and invited artists, and with a focus on depictions of houses and other dwelling places, House Work reflects a diversity of physical structures - from lone houses surrounded by nature, to buildings in urban and suburban settings. Equally, the exhibition gives rise to thoughts of home as a social construct, idea or state of mind.
In Focus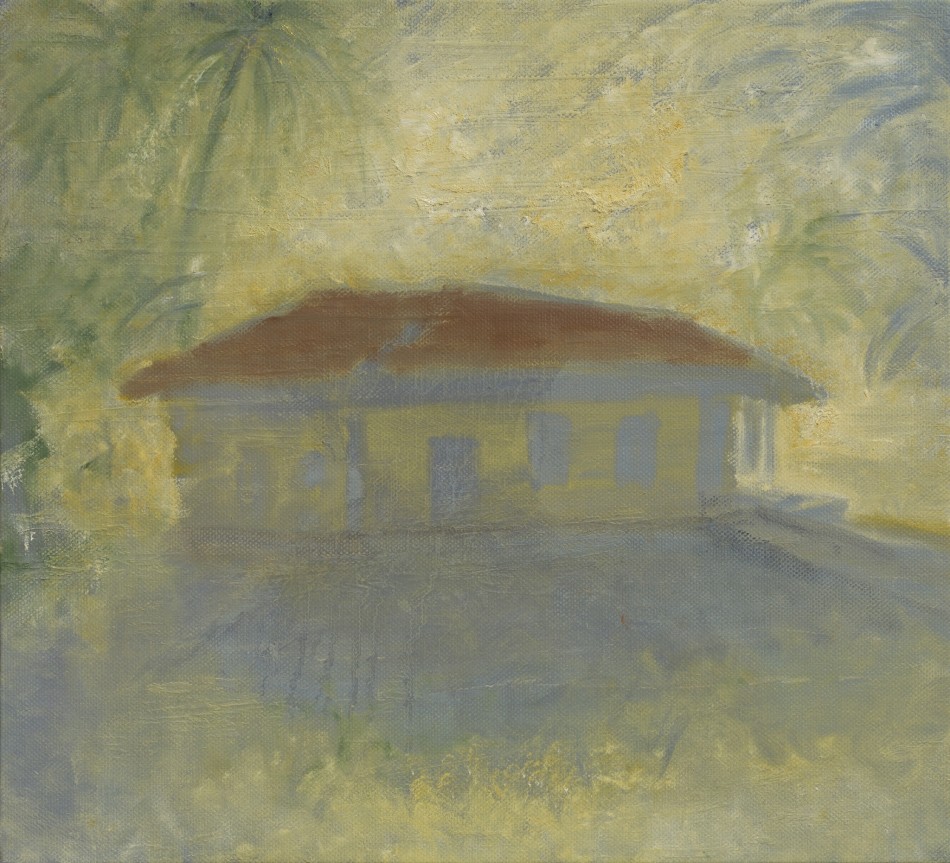 Posted from Victoria Miro Editorial
"I returned to the house in Kannamoola when I was forty-five, forty years after we had left. My father had been dead for twenty-two years. I came back specifically to make studies of the outside of the house and garden so that I could do a painting from the studies when I returned to my studio in London. I had planned to stay in Trivandrum for three weeks but homesickness overwhelmed me and I managed to rearrange my ticket so that I ended up coming back home to London after only four days. I had arranged my return flight on the third day, before I had even seen the house in Kannamoola. I was staying in a hotel in Trivandrum and had intended to go straight after my arrival to visit the new occupant of the little whitewashed house that we had lived in: an Indian clergyman who was now principal of the theological seminary…"
January 24, 2017
I sensed the spirits of the five little girls: my sisters and me, playing in the garden.
Gallery Exhibitions: Current and Upcoming