About the Artist
Evoking notions of utopia and dystopia, Jules de Balincourt's paintings investigate public and private spaces and suggest an ever-changing landscape – both physical and psychological. In the paintings for which he first became known, de Balincourt worked from the position of an outsider (the Paris-born artist has lived in the United States since childhood), questioning structures of power and influence, laying bare injustices and hypocrisies while maintaining an amused attachment to the myths through which identity – individual and national – is constructed. From big screen legends, such as celluloid cowboy Clint Eastwood (Good, Bad, Ugly, 2008) to newsreel-like pronouncements (United We Stood, 2005), in these paintings de Balincourt employs a post-Pop painterly language to signal shifting sentiments or former glories, made all the more melancholy when they appear etched in mainstream culture.
In Focus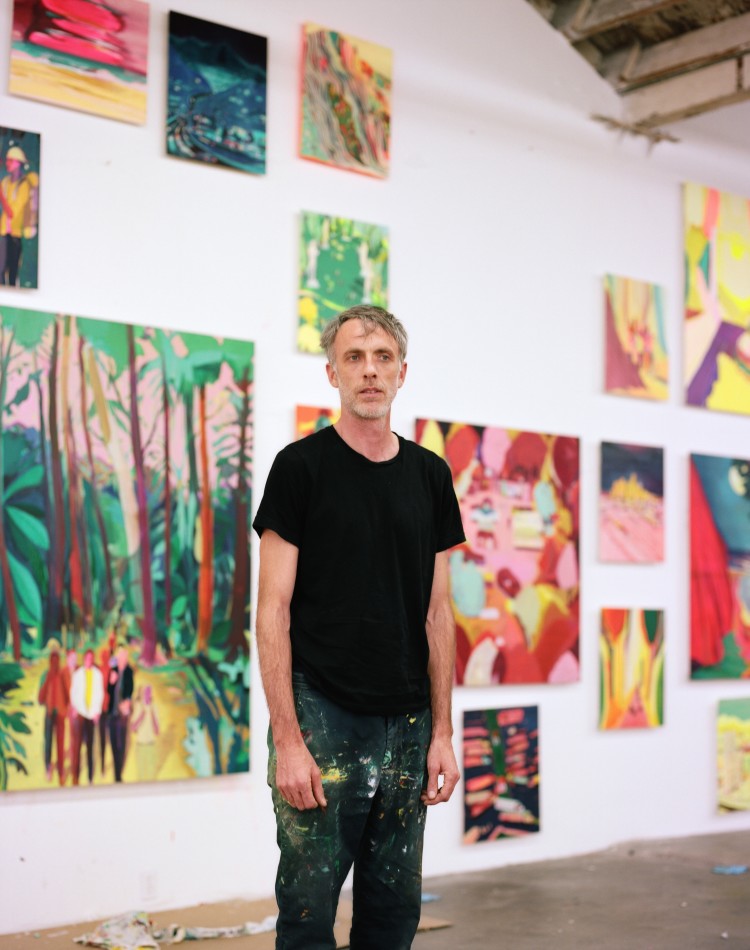 Posted from The Telegraph
By Jonathan Griffin
In Jules de Balincourt's paintings, the romance of Los Angeles is spiked with something darker
In the early 2000s, painting was in the doldrums. Artists who persevered with the medium were generally seen as being overly academic or conceptual. New York-based painter Jules de Balincourt, who shot to attention while still in college in 2003, helped change all that. In lush nocturnal cityscapes, often viewed from above, he combined the wistful romance of Peter Doig with that of older artists such as Edward Hopper. Some critics called his style "faux-naive"; de Balincourt hates the term.
April 16, 2016
The California I come back to is a compressed California… It feels over-saturated.
Previous exhibitions at Victoria Miro