About the Artist
With lightness of touch and painterly dexterity, John Kørner explores his medium's fundamental duality - its physical presence and its descriptive powers - and the potential for communication or miscommunication that ensues. Kørner has referred to his apparently cheerful paintings as 'Problems'. The viewer is often presented with non-figurative forms including multicoloured ovals and dancing arabesques that symbolise a kind of pre-thought, and simple figurative elements that remind us of the ways in which paint can be used to evoke universally recognisable things: a bicycle, a crocodile, a ship, a person. When displayed simultaneously, often on grounds of intense colour in the works for which Kørner first became known, these abstract signs and nameable things cause the eye to dance between levels of recognition.
In Focus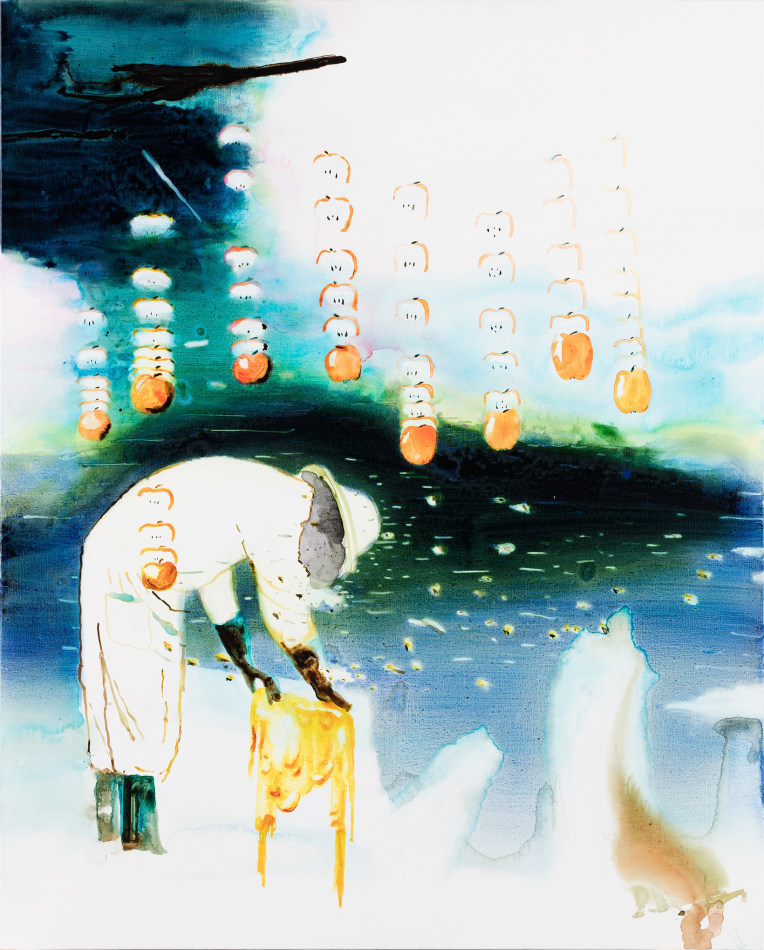 Posted from Wallpaper*
By Elly Parsons.
Danish artist John Kørner follows world news in his paintings with an almost journalistic vigour. Through his abstract watercolours, he has addressed everything from the war in Afghanistan to Danish sex workers. He once said that if art fails to connect with something socially relevant, it has closed too tightly around itself…
April 8, 2016
I am interested in the expression 'the land of milk and honey'. Beekeepers try and protect the good life, the sweet life.
Previous exhibitions at Victoria Miro