About the Artist
With lightness of touch and painterly dexterity, John Kørner explores his medium's fundamental duality - its physical presence and its descriptive powers - and the potential for communication or miscommunication that ensues. Kørner has referred to his apparently cheerful paintings as 'Problems'. The viewer is often presented with non-figurative forms including multicoloured ovals and dancing arabesques that symbolise a kind of pre-thought, and simple figurative elements that remind us of the ways in which paint can be used to evoke universally recognisable things: a bicycle, a crocodile, a ship, a person. When displayed simultaneously, often on grounds of intense colour in the works for which Kørner first became known, these abstract signs and nameable things cause the eye to dance between levels of recognition.
In Focus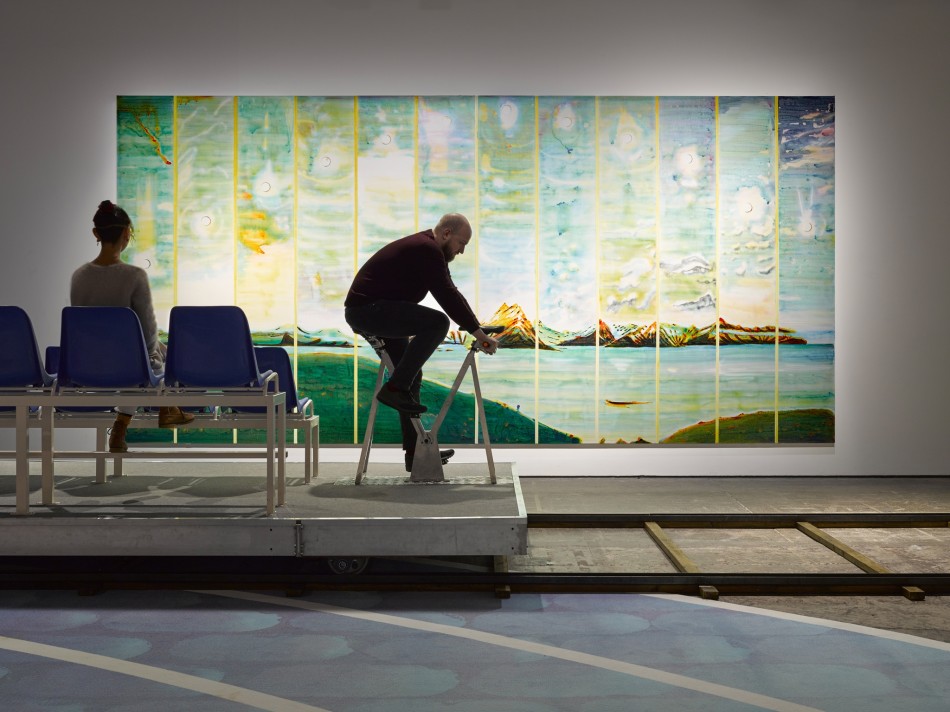 Life in a Box, John Kørner's new exhibition at Victoria Miro, considers the things – physical, emotional, conceptual – that constrain us and the ways in which we attempt to outrun or overcome them. The show features paintings, along with an installation of participatory sculptures, as well as the artist's signature Problems – egg-shaped forms that appear in his paintings and as sculptures, which allude not to specific problems per se but to the nature of problems as they emerge and are comprehended in the world. He discusses the problems on his mind around the show and possibilities that arise from them.
Box problems
'We all live in a box, more or less: in modern homes, in our heads. For me, it's interesting to see how this idea might relate to painting. Works such as Cardboard box began very simply, taking the form of a box as a starting point. But, it's also interesting to create the contents of a box, or to think of it as an environment in itself. The opening up of the box is a whole new way of painting for me. It's a different viewpoint on the world.'
The opening up of the box is a whole new way of painting for me. It's a different viewpoint on the world.
Previous exhibitions at Victoria Miro