Celia Paul: Desdemona for Hilton by Celia
16 September - 29 October 2016
Victoria Miro Mayfair
Celia Paul: Desdemona for Hilton by Celia
16 September - 29 October 2016
Victoria Miro Mayfair
Information
14 St George Street, London W1S 1FE
New and recent works by Celia Paul draw on the artist's delicate and moving explorations of intimacy with people and landscape. Since her first solo exhibition at Victoria Miro in 2014, there has been an increased focus on self-portraiture and seascapes. For this exhibition, examples from both bodies of work offer touchstones for thoughts about time, transience, spirituality and mortality.
Paul has produced a large number of evocative self-portraits over the course of her career. In these new works, she sits with her hands in her lap rather than with brush in hand, as if she were one of her own sitters. While her head and shoulders are painted with delicate free brushstrokes and possess an otherworldly quality, the clothes she wears, by contrast, are described with thick impasto. The paintings open up a painterly and conceptual dialogue between the dual role of subject and artist – caught between self-possession and self-scrutiny – as well as offering an extended consideration of the essential dualities of the medium – its ability to capture qualities of form, light and atmosphere, and its material presence.
In Focus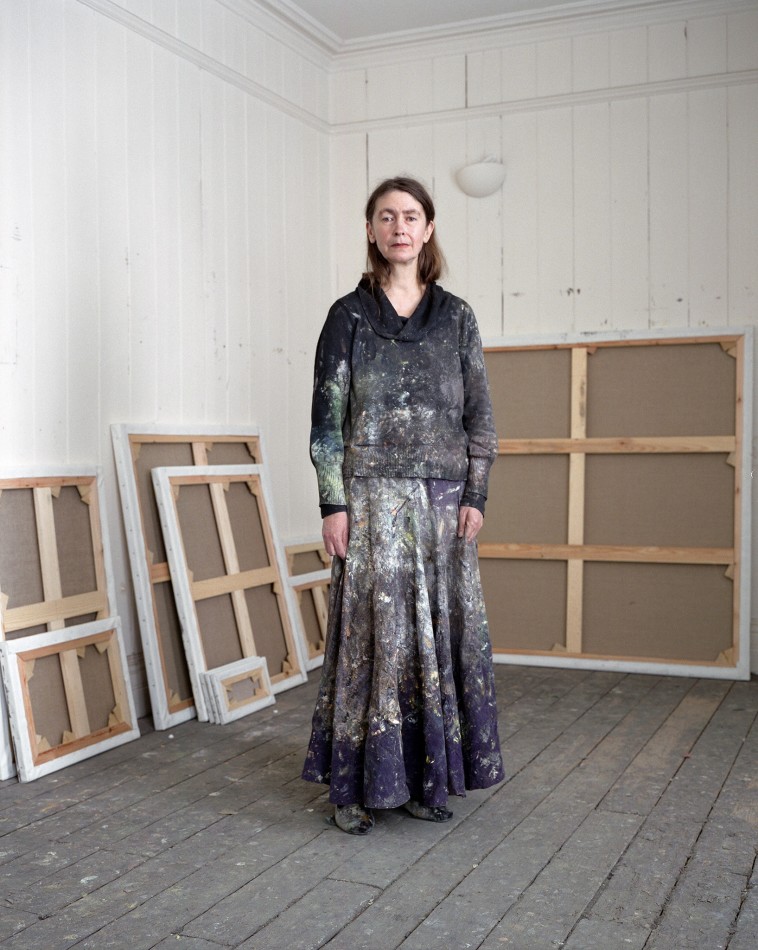 Posted from The Financial Times
In the doorway of Celia Paul's mansion block, loud Bloomsbury crowds jostle for shelter from a summer shower. Within, at the top of a winding stone stairway, an Edwardian-looking figure with long face, pointed features, acute eyes and loose brown hair greets me warmly…
September 2, 2016
There has to be a reason to paint someone. If you know them really well you don't have to be so literal, you can take liberties, get a sense of their real presence.