About the Artist
In Chris Ofili's work painterly and cultural elements – both sacred and profane, personal and political, from high art and popular culture – come together to play on ideas of beauty while carrying messages about black culture, history and exoticism. Ofili came to prominence in the early 1990s with richly orchestrated paintings combining rippling dots of paint, drifts of glitter, collaged images and elephant dung – varnished, often studded with map pins and applied to the picture surface as well as supporting the canvas – a combination of physical elevation and symbolic link to the earth. He won the Turner Prize in 1998 and over the past two decades has exhibited in many international institutions. In 2003 he was selected to represent Britain at the 50th Venice Biennale, where he presented his ambitious exhibition Within Reach. In 2010 Tate Britain presented an extensive survey of his work and in 2014, Night and Day, held at the New Museum, New York, featured more than thirty of Ofili's major paintings, in addition to drawings and a selection of sculptures from across his career. The exhibition travelled to the Aspen Art Museum in Colorado in 2015.
In Focus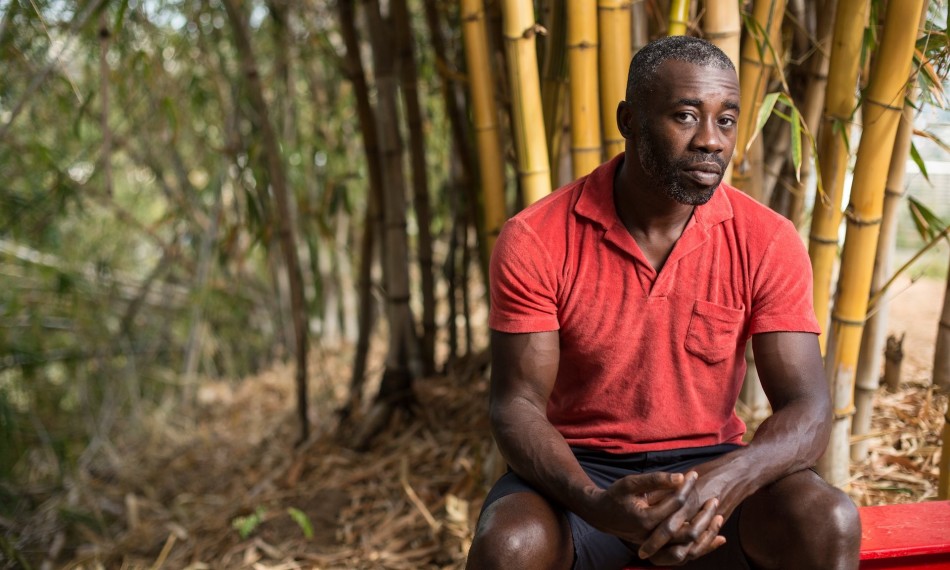 Posted from The Observer
By Tim Adams
It is a dozen years since Chris Ofili deliberately stepped away from the art worlds of London and New York and moved to Trinidad. At the time Ofili was famous in the popular imagination for two things. He had been, aged 30 in 1998, the first black winner of the Turner prize, in part for his indelible tribute to Doreen and Stephen Lawrence, No Woman, No Cry. And he had achieved international notoriety when New York mayor Rudolph Giuliani closed down a show at the Brooklyn Museum of Art because it featured Ofili's (beautiful) painting of the Holy Virgin Mary, which employed spherical lumps of elephant dung, his signature material, and a host of angels that on close inspection were cut-outs from porn magazines. Ofili was too smart, and too good an artist to want either of those lines of notoriety to define him. So he moved in part to escape those pigeonholes – "black British artist", "pachyderm shit Giuliani guy" – to make things new.
April 16, 2017
I was interested to see if you could weave water
Previous exhibitions at Victoria Miro