About the Artist
Now living in the UK, Kudzanai-Violet Hwami was born in Gutu, Zimbabwe in 1993 and lived in South Africa from the ages of nine to seventeen.
Her work reveals a deeply personal vision of Southern African life. Drawing on her experiences of geographical dislocation and displacement, her paintings combine visual fragments from a myriad of sources such as online images and personal photographs, which collapse past and present.
Previous exhibitions at Victoria Miro
14 April - 20 May 2023
Comprising paintings in dialogue with large-scale wall-based and suspended photographic images, the exhibition reflects on aspects of grief and the action of memory, unfolding as the viewer moves through the gallery space.
Victoria Miro Gallery I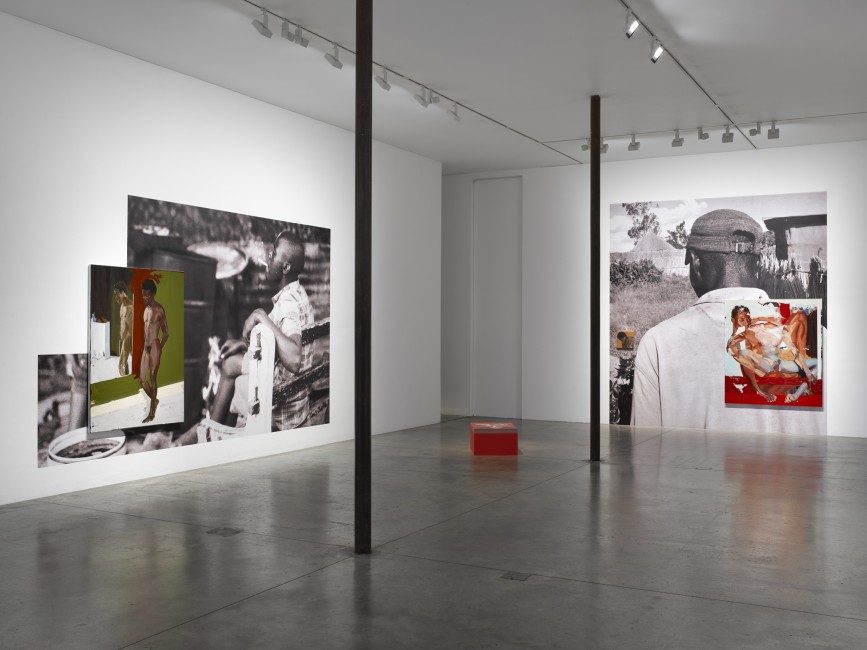 3 September - 6 November 2021
Powerful nudes are a point of departure and in this exhibition of new works, Hwami's first with the gallery, the artist considers existence in a time and space – as much digital as physical – where people are investigating their sexual, spiritual and political identity.
Victoria Miro Gallery I