About the Artist
Chantal Joffe brings a combination of insight and integrity, as well as psychological and emotional force, to the genre of figurative art. Hers is a deceptively casual brushstroke. Whether in images a few inches square or ten feet high, fluidity combined with a pragmatic approach to representation seduces and disarms. Almost always depicting women or girls, sometimes in groups but recently in iconic portraits, Joffe's paintings only waveringly adhere to their source – be it a photograph, magazine page or even a reflection in the mirror – instead reminding us that distortions of scale and form can often make a subject seem more real.
In Focus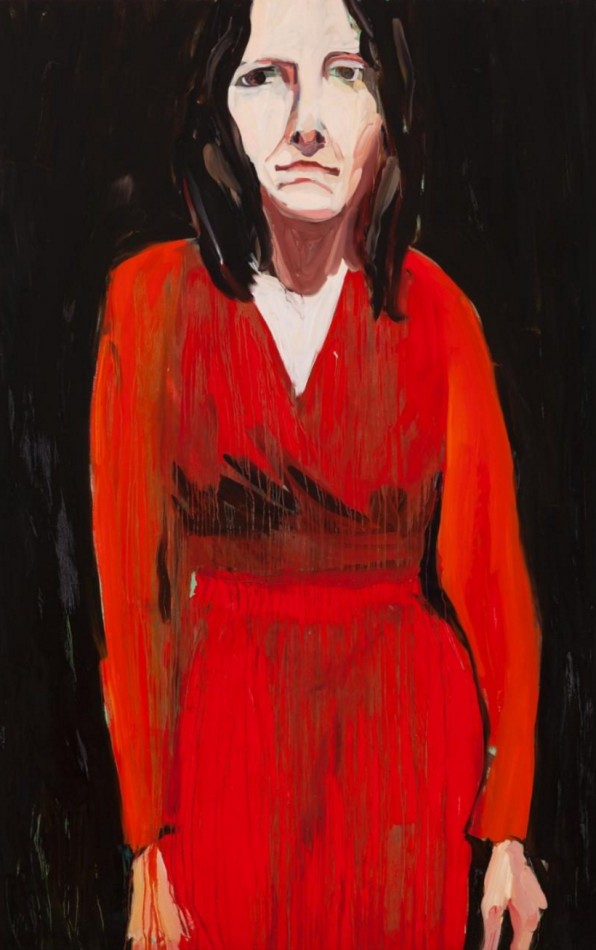 Posted from The Telegraph
By Alastair Sooke
'I paint fast, in a kind of frenzy," says the 46-year-old British artist Chantal Joffe. "It's such a great state. I've never taken heroin but I imagine that's what drugs are like. You feel so…" She searches for the right words. "It's a sort of ecstasy. But it's also sad, because you know it's going to end."
Abruptly she gets up from her paint-spattered chair and scuttles across her large warehouse studio beside a canal in north London. She moved here six months ago, after 10 years in a smaller, adjoining space. "To begin with I felt like a rat in a field," she says.
January 11, 2016
I don't want to make pretty paintings. I'm after an honest, almost brutal quality. That's why I love to paint myself.
Previous exhibitions at Victoria Miro