About the Artist
In exquisitely made works, Do Ho Suh explores contemporary arrangements of space and the unstable boundaries of its categorisation along lines of individuality and collectivity, physicality and immateriality, mobility and fixity. Influenced by his peripatetic existence – leaving his native South Korea to study and live in the United States, he has more recently moved between New York, Seoul and London – an enduring theme of the artist's practice is the connection between the individual and the group across global cultures. The multiplicity of individuality is tested through meditative processes of repetition: whether interlinked along a lattice of fishing nets, amassed into monumental tornado-like forms, absent from ranks of empty uniforms, or present in every yearbook photo taken at the artist's high school over 60 years, the artist uses the reproduced human figure to explore sensitively, and with spectacular formal effect, the ways in which personal space inherently extends into the collective sphere.
In Focus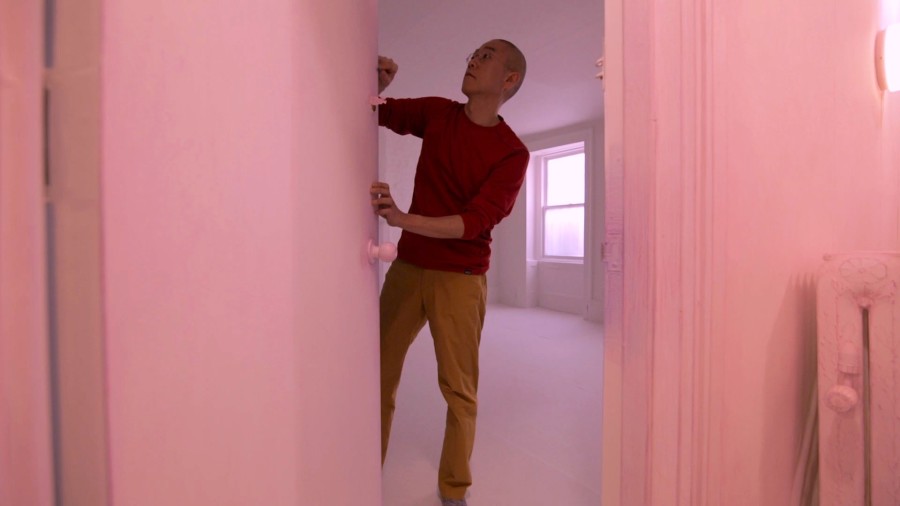 Posted from Art21.org
Artist Do Ho Suh makes one final artwork in the New York apartment that was his home and studio for eighteen years. Suh covered every surface in the apartment with white paper which he then rubbed with colored pencil to reveal and preserve all of the space's memory-provoking details. "My energy has been accumulated and in a way I think my rubbing shows that," says Suh. "I'm trying to show the layers of time."
Previous exhibitions at Victoria Miro
1 February - 18 March 2017
Inspired by his peripatetic life, Do Ho Suh has long ruminated on the idea of home as both a physical structure and a lived experience, the boundaries of identity and the connection between the individual and the group across global...
Victoria Miro Gallery I