About the Artist
In exquisitely made works, Do Ho Suh explores contemporary arrangements of space and the unstable boundaries of its categorisation along lines of individuality and collectivity, physicality and immateriality, mobility and fixity. Influenced by his peripatetic existence – leaving his native South Korea to study and live in the United States, he has more recently moved between New York, Seoul and London – an enduring theme of the artist's practice is the connection between the individual and the group across global cultures. The multiplicity of individuality is tested through meditative processes of repetition: whether interlinked along a lattice of fishing nets, amassed into monumental tornado-like forms, absent from ranks of empty uniforms, or present in every yearbook photo taken at the artist's high school over 60 years, the artist uses the reproduced human figure to explore sensitively, and with spectacular formal effect, the ways in which personal space inherently extends into the collective sphere.
In Focus
A walk through of Do Ho Suh's installation Passage/s
Created from stitched planes of translucent, coloured polyester fabric Suh's Hubs – delicately precise, weightless impressions of corridor-like points of intersection between rooms – seem to exist between imagination and reality, past and present. To move through them is to experience a distinct emotional register, a sense of being in flux, crossing boundaries and moving between psychological states. Filmed on the occasion of Do Ho Suh: Passage/s at Victoria Miro, February – March 2017. © Do Ho Suh, courtesy Marjoleine Boonstra and Reinier van Brummelen.
Previous exhibitions at Victoria Miro
24 February - 30 April 2021
An exhibition of work by 19 artists celebrating the colour blue, available online and on Vortic as part of The London Collective.
Victoria Miro on Vortic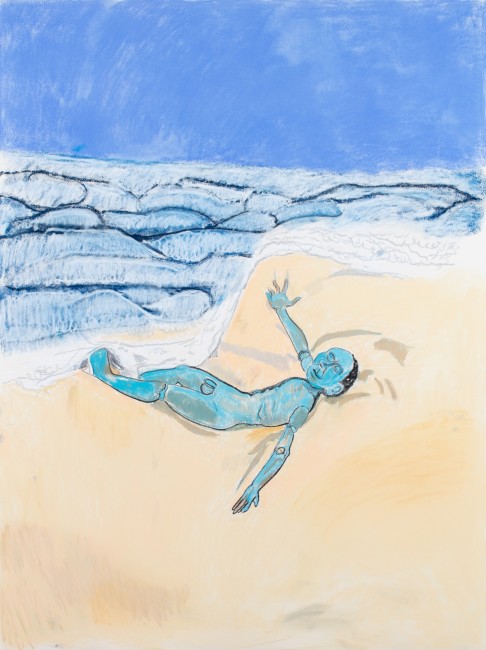 25 May - 7 July 2018
Made at the STPI Creative Workshop in Singapore, the new works in this exhibition are part of the artist's ongoing Rubbing/Loving project, in which rubbings of interior spaces and everyday objects are created in a process that discloses and memorialises...
Victoria Miro Venice
1 February - 18 March 2017
Inspired by his peripatetic life, Do Ho Suh has long ruminated on the idea of home as both a physical structure and a lived experience, the boundaries of identity and the connection between the individual and the group across global...
Victoria Miro Gallery I