About the Artist
Drawing on a broad spectrum of Indian painting traditions and popular arts, as well as the western canon, NS Harsha creates quietly philosophical, luminous works that reflect on geopolitical order and our ever-more technologically mediated relationship with the world. In exquisitely rendered paintings, works on paper, wall and floor works, sculptures, site-specific installations and public projects, the Mysore-based artist examines structures, borders and barriers as a series of ever-shifting concepts, alluding to an interconnectedness that compels the viewer to consider their relationship to the art work as part of a wider conversation about systems of knowledge, belief and power.
In Focus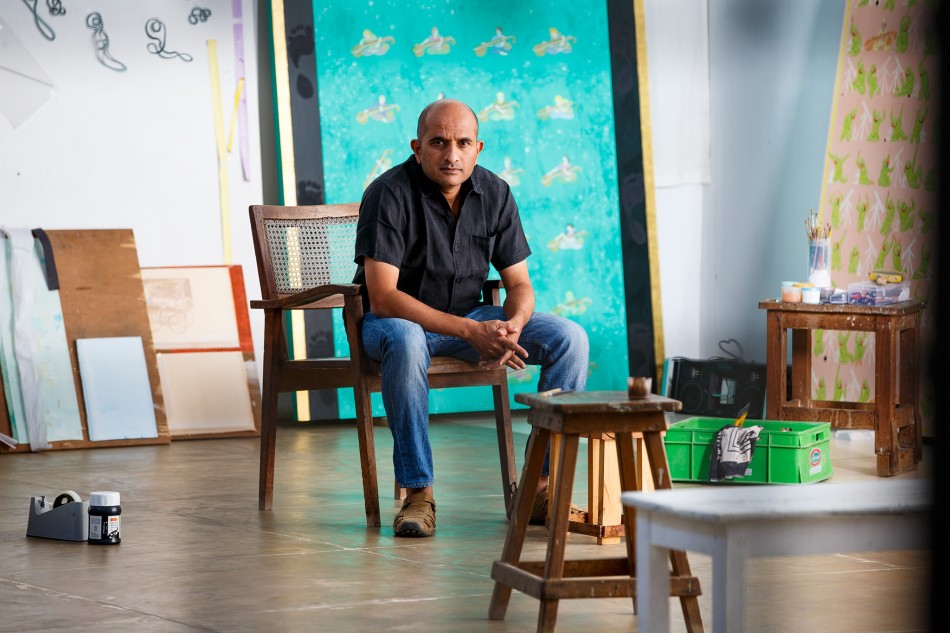 Posted from Studio International
By Harry Thorne
If you read about Mysore-based artist NS Harsha (b1969), you will learn that his intricate paintings are founded within ancient Indian custom. You will learn that he has revitalised the tradition of the Indian miniature, and you will learn that he is reassembling icons of Hinduism in a contemporary setting in order to instigate a certain revaluation. If you talk to him, however, he will tell you that this is not the case…
April 9, 2015
I am like a cook. I love to make a dish, offer it to the people, and wait for a reaction.
Previous exhibitions at Victoria Miro