About the Artist
Flora Yukhnovich is acclaimed for paintings in which she adopts the language of Rococo, reimagining the dynamism of works by eighteenth-century artists such as Giovanni Battista Tiepolo, François Boucher, Nicolas Lancret and Jean-Antoine Watteau through a filter of contemporary cultural references including film, food and consumerism.
In Focus
During a two-month residency with the gallery in Venice, Flora Yukhnovich used the opportunity to engage more fully with Venetian culture. Her sources include the music of Vivaldi and the memoirs of Casanova, in addition to one of her key influences, Giovanni Battista Tiepolo, whose works she was able to study first hand to create a new suite of paintings.
Previous exhibitions at Victoria Miro
12 September - 24 October 2020
Victoria Miro welcomes visitors back to its Venice gallery with new paintings by the London-based artist Flora Yukhnovich. Inspired by a residency with the gallery in Venice, these new works reflect on the influence of the city and Venetian culture....
Victoria Miro Venice
19 May - 20 June 2020
An exhibition of new paintings presented by Victoria Miro in association with Parafin, available to view online and via the App Store on Vortic Collect.
Victoria Miro on Vortic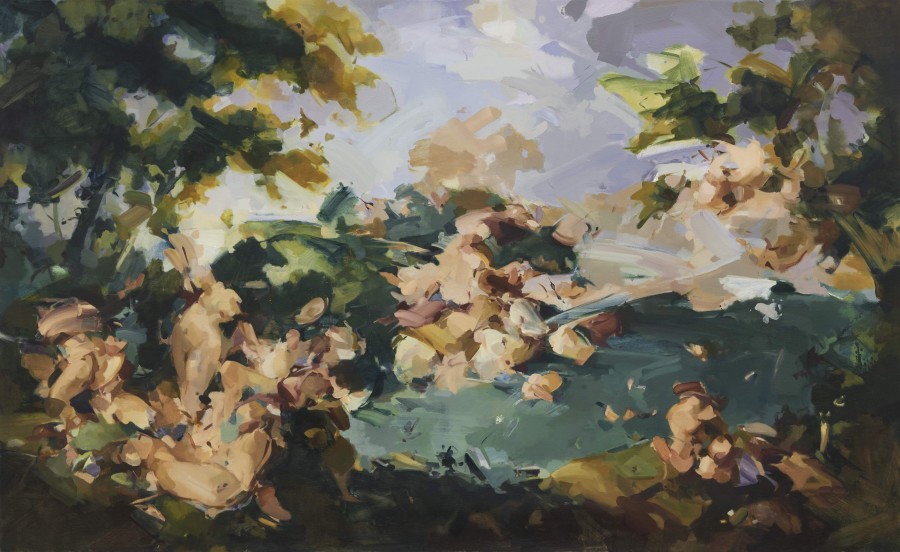 7 June - 27 July 2019
A summer exhibition featuring three young artists who rethink traditional genres to touch upon themes of migration, the workplace, and the gendered language of painting.
Victoria Miro Gallery II