About the Artist
Defying definitions of genre to reimagine the nature of what a work of art can be – and of what an art experience can achieve – Doug Aitken leads us into an arena where time, space and memory are bountifully fluid concepts.
His is a unique immersive aesthetic, characterised by a fascination with motion and velocity, that demonstrates the nature and structure of our media-saturated cultural condition. To this end, Aitken edits together frenetic and unique models of contemporary experience to create a new landscape, one in which he hopes we find points of anchor and experience a sense of connection. He employs a number of post studio artistic mediums – photography, sculpture, architecture, sound installation, and multichannel video installation. In each of his artworks, he chooses the medium or combination that amplifies and visually articulates the subject's qualities. The scale of his work can vary from a simple photograph to a complex moving sculpture of infinitely reflective automated mirrors. Quasi-narrative films create intricate mazes of open-ended stories told across reinterpreted physical architecture.
In Focus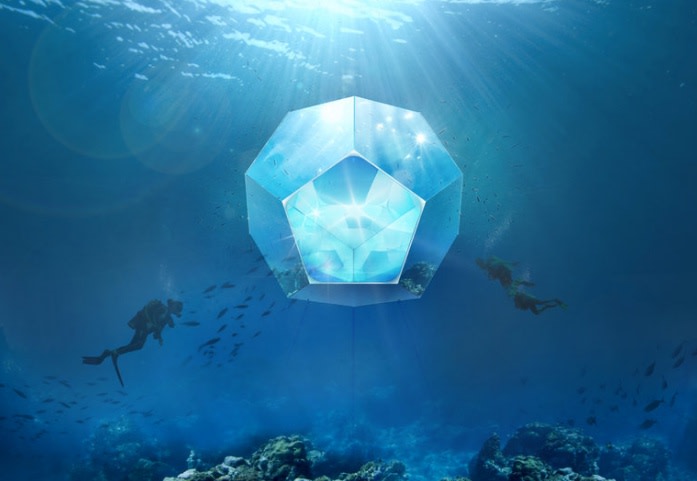 Posted from The New York Times
By Jori Finkel.
LOS ANGELES — In planning his hometown survey, which opens on Saturday at the Museum of Contemporary Art here, Doug Aitken decided early on that he also wanted to develop a separate site-specific art project to reach beyond museum walls. But instead of going into the desert to find a site, as so many West Coast artists have done, he went the other direction: entering the Pacific Ocean for his first underwater art installation.
September 7, 2016
So much land art is monumental, static… I'm interested more in artworks that are continuously changing or evolving – artworks as living systems.
Previous exhibitions at Victoria Miro