About the Artist
Drawing inspiration from the history of art and music as well as key philosophical and theological texts, Idris Khan investigates memory, creativity and the layering of experience. Khan's works – in media including sculpture, painting and photography – rely on a continuous process of creation and erasure, or the adding of new layers while retaining traces of what has gone before. He is well known for his large-scale works in which techniques of layering are used to arrive at what might be considered the essence of an image, and to create something entirely new through repetition and superimposition.
In Focus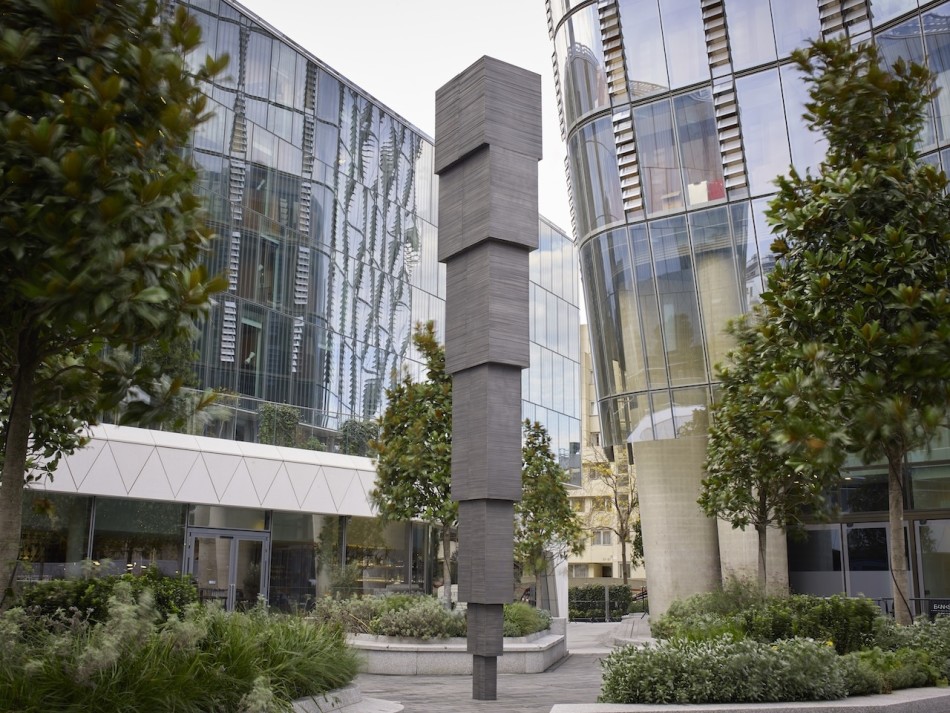 Idris Khan talks to the British Journal of Photography ahead of the launch of his new public sculpture for London
Every day, more than 1.8 billion photographs are uploaded online. This works out to just over 1.25 million images per minute or 20,000 per second. All of these moments are captured, stored, and shared, yet somehow, we still find a way to forget them. Over the course of the last five years, Idris Khan has taken 65,000 images on his phone, and his latest sculpture, situated in a new development in Southbank, London, is a monument to this.
Cameras have replaced our eyes; we want to photograph everything before we even see it
Previous exhibitions at Victoria Miro