Idris Khan: Words Beneath Words
26 October - 14 December 2019
Victoria Miro Venice
Idris Khan: Words Beneath Words
26 October - 14 December 2019
Victoria Miro Venice
Following the recent weather conditions Victoria Miro Venice will reopen with regular gallery hours on Thursday 21 November.
Victoria Miro presents an exhibition of new paintings on glass by Idris Khan.
Idris Khan is acclaimed for works in a variety of media that inhabit the space between abstraction and figuration, and speak to themes of history, cumulative experience and the metaphysical collapse of time into single, cohesive moments. For this latest body of work, Khan uses wood blocks, stamping oil-based ink on to the surface of panes of glass floating within an aluminium armature to create images of intense power and presence.
In Focus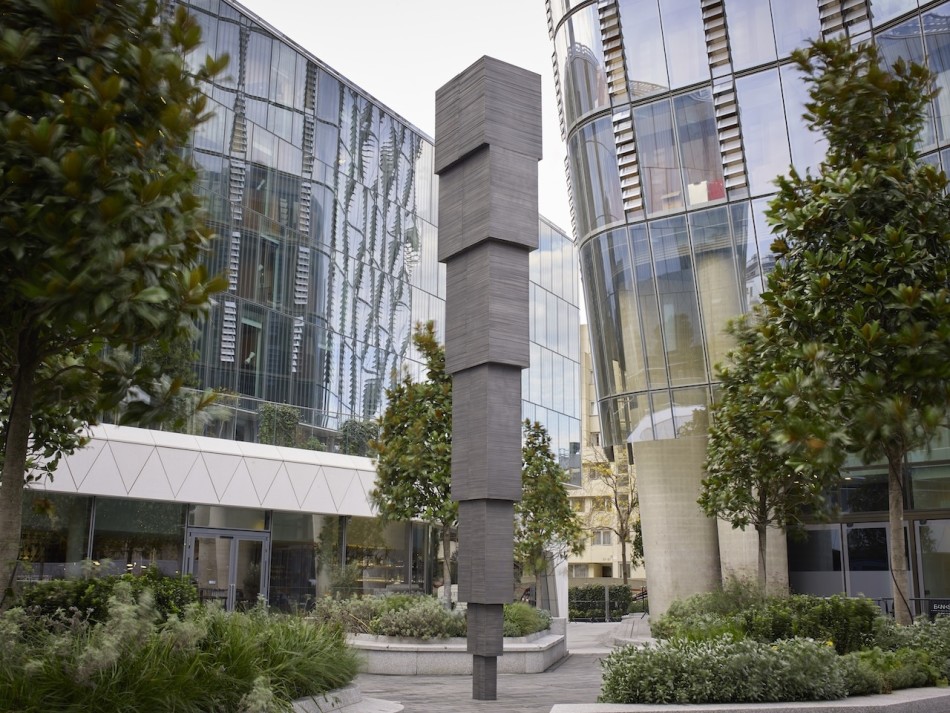 Idris Khan talks to the British Journal of Photography ahead of the launch of his new public sculpture for London
Every day, more than 1.8 billion photographs are uploaded online. This works out to just over 1.25 million images per minute or 20,000 per second. All of these moments are captured, stored, and shared, yet somehow, we still find a way to forget them. Over the course of the last five years, Idris Khan has taken 65,000 images on his phone, and his latest sculpture, situated in a new development in Southbank, London, is a monument to this.
Cameras have replaced our eyes; we want to photograph everything before we even see it
Gallery Exhibitions: Current and Upcoming