About the Artist
Using traditional methods of rope weaving and straw braiding as well as techniques of her own design Maria Nepomuceno has, since the the early 2000s, developed a process of sewing coils of coloured rope in spirals. She explores the potentially endless permutations of this adaptable form in sculptures and installations that incorporate beads, playful ceramic forms and found objects of varying sizes. Often realised in carnival-bright colours, these works are chromatically, culturally and metaphorically rich, suggesting animals, plants, the human body and landscape ranging from the microscopic to the macrocosmic.
In Focus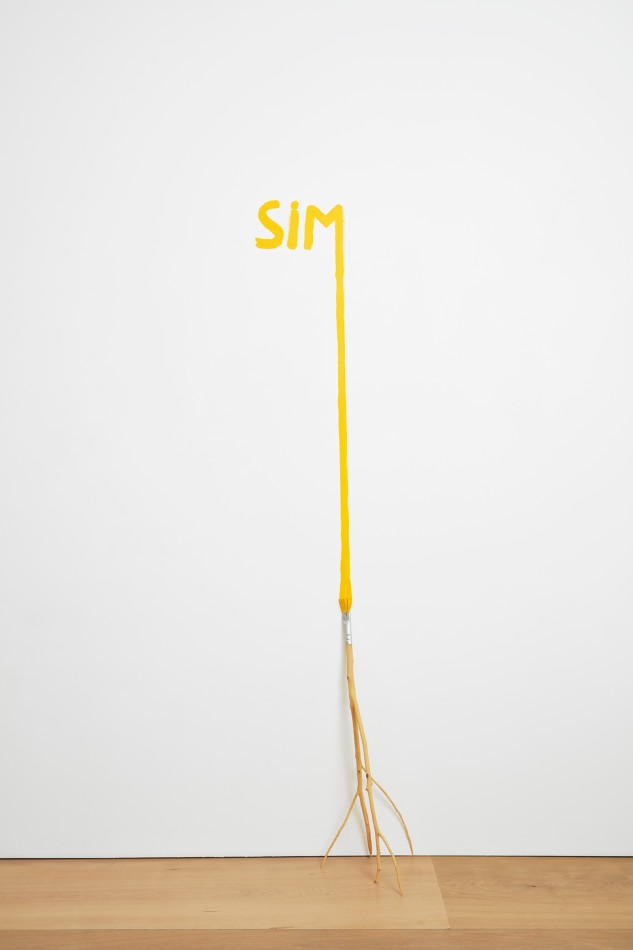 Posted from Victoria Miro Editorial
First of all, tell us about the title of exhibition.
"Sim, which means yes in Portuguese, is a word I like very much. It ties in with the ideas for the show, such as beginnings, things being created and expanded. It also makes reference to Yoko Ono's famous text piece, which she showed in London when she and John Lennon first met. It's affirmative but of course it's also very subjective."
We could all use some affirmation right now…
"Yes, I think we are in a moment in the world where things are going along a certain path and it feels very retrogressive. The first piece you see in this exhibition is very much like a birth, a generation of life, with beads radiating outwards. Most of the pieces in the exhibition have a deliberate crack or fault, or they contain a piece of ceramic or fibreglass that appears to split open. There is very much this idea of something that, at one moment, went wrong or failed, and it had another chance. I want the work to have a spirit of possibility and of generosity."
November 11, 2016
I want the work to have a spirit of possibility and of generosity.
Previous exhibitions at Victoria Miro