About the Artist
At the age of thirteen Francesca Woodman took her first self-portrait. From then, up until her untimely death in 1981, aged just 22, she produced an extraordinary body of work. Comprising some 800 photographs, Woodman's oeuvre is acclaimed for its singularity of style and range of innovative techniques. From the beginning, her body was both the subject and object in her work.
In Focus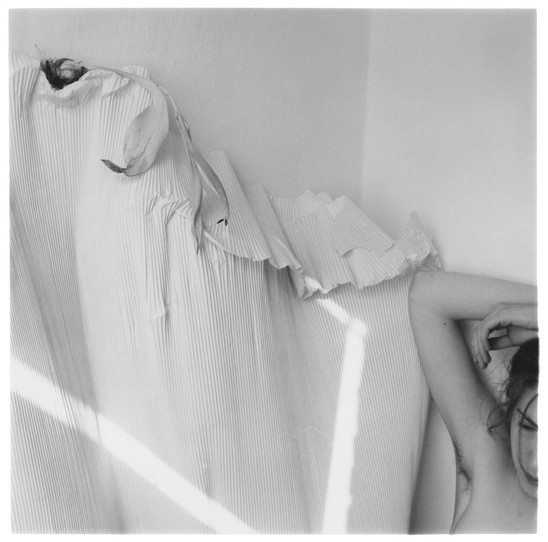 Posted from The Guardian
Searching for the real Francesca Woodman, by Rachel Cooke
In 1981, at just 22, the sublimely talented Francesca Woodman killed herself, leaving behind evocative photographs that influenced a generation of artists. On the eve of an exhibition, Rachel Cooke talks to her parents and friends about the young woman who is fast becoming a myth
Betty Woodman remembers with perfect clarity the day her daughter Francesca took the photograph. It was in La Specola, Florence's museum of natural history. 'Francesca was fascinated by La Specola,' she says. 'She wanted to work there, but it wasn't going to be straightforward. So she made friends with the guard and he let her in after hours. He got very nervous about it – I think he was more interested in her than in photography – so she asked me to go with her. I had to sit in a room outside, but if she squawked or sounded like she needed help, I was to go right in.'…
August 31, 2014
In the end, you can only return to the images themselves, the best of which are not only beautiful, but endlessly beguiling.
Previous exhibitions at Victoria Miro