About the Artist
Drawing inspiration from the history of art and music as well as key philosophical and theological texts, Idris Khan investigates memory, creativity and the layering of experience. Khan's works – in media including sculpture, painting and photography – rely on a continuous process of creation and erasure, or the adding of new layers while retaining traces of what has gone before. He is well known for his large-scale works in which techniques of layering are used to arrive at what might be considered the essence of an image, and to create something entirely new through repetition and superimposition.
In Focus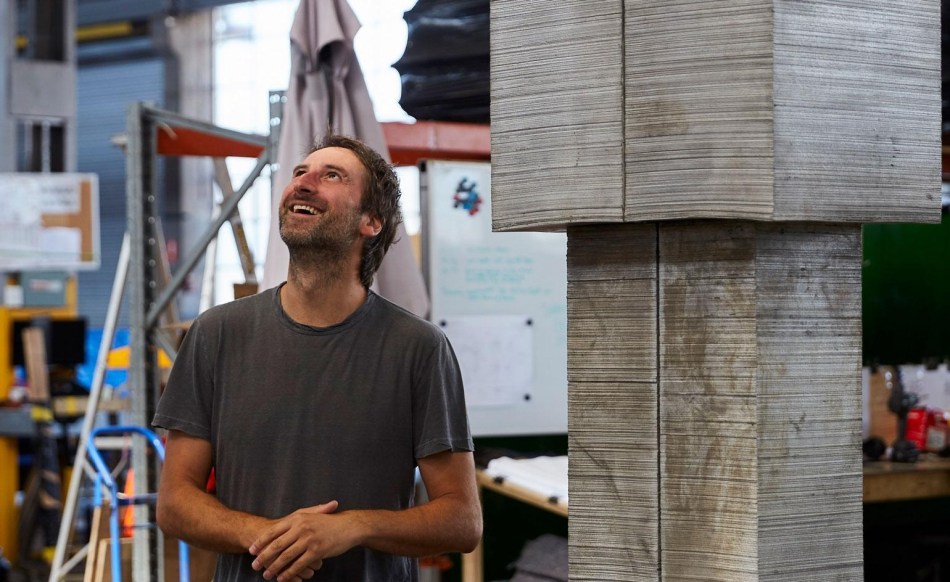 Idris Khan talks to Wallpaper* ahead of the launch of his new public sculpture 65,0000 Photographs
Today, we hold more photographs in the palms of our hand than ever before, yet we physically touch next to none. In this Insta-age of post-physical-photos, London-based artist Idris Khan asks us to consider the spatial volume these many thousands of images would fill, stacked one on top of the other, should they be printed. Shaped like a tapering exclamation mark, his public sculpture – 65,0000 Photographs – officially announced its presence in One Blackfriars square this morning, 5 November.
This is my way of giving something back to the city that has given so much to me
Previous exhibitions at Victoria Miro