Alex Hartley: After You Left
19 November - 16 December 2016
Victoria Miro Gallery I and Garden
Alex Hartley: After You Left
19 November - 16 December 2016
Victoria Miro Gallery I and Garden
Information
16 Wharf Road, London N1 7RW
An exhibition of new work by the British artist, including a major architectural intervention in the gallery's waterside garden.
Thoughts of modernism and its legacy, as well as Romantic ideas of the ruin and the picturesque are conjured in these new works. While modernist architecture has been a constant touchstone for Hartley, amplified in recent work is a sense of narrative, of the viewer having arrived at a situation of ambiguous cause and uncertain outcome.
In Focus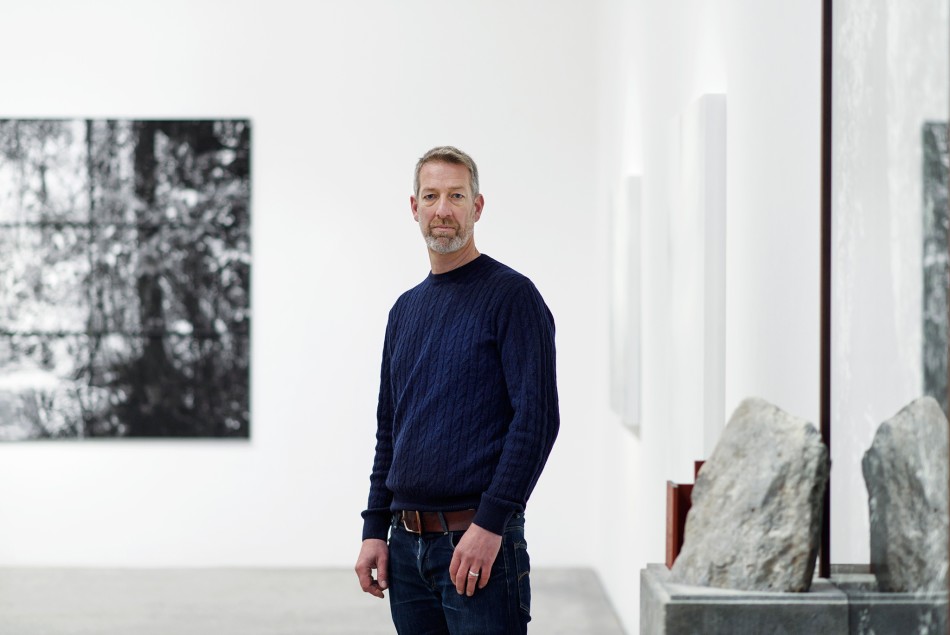 Posted from Victoria Miro Editorial
What is the inspiration for your new monochromatic works?
"The monochrome works come from the period when I was living in LA. In a way they grew out of the climbing work I made in 2003, LA Climbs, which applies the rules of a climber's guidebook to a selection of Los Angeles architecture, describing routes over both the iconic and the ordinary. For that, I visited examples of modernist domestic architecture with my guide book, but you couldn't really see the houses because of walls or fences or the foliage that had grown up around them. My crawling around in hedges to see the buildings became part of that project and I also ended up with this bank of photos of buildings seen through foliage. These started to tie in with both the outdoor work for this exhibition and the ideas for the entire show."
Some of the buildings you've chosen are very famous…
"There are Neutra buildings, a couple of Eames Case Study Houses, a John Lautner building… For me, these are the finest examples of residential architecture. In that particular setting where modernism needs and relies on the landscape, it's all about trying to open out the architecture in order to have the garden and all that outside space become part of the building. But, in doing so, you end up having to defend that building with the edges of your property, because otherwise you're just living inside a glass box."
November 18, 2016
I'm interested in the idea of the viewpoint, the frame and the boundary and in turn how that relates to architecture in nature.